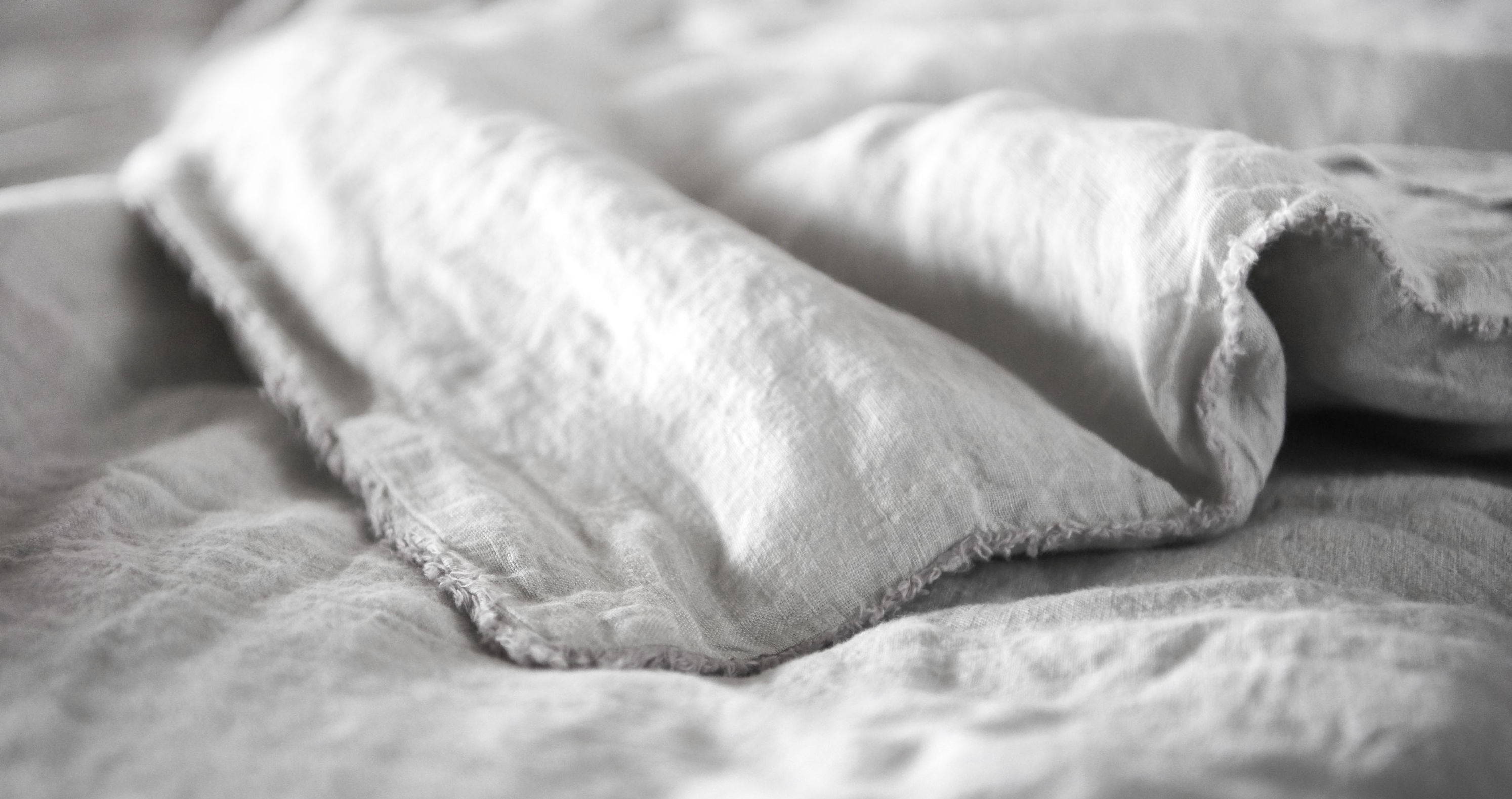 ---
A timeless yet contemporary new offering in our much loved linen bedding collection
---
We are so excited to introduce this sophisticated shade to our collection. A shade that suits any home decor style and works beautifully paired with all colours.
This new addition is crafted from the best quality French linen with our signature design details - frayed edges and linen ties on our quilt covers. We have kept the numbers small and exclusive for this range of linen quilt cover sets, sheets sets and pillowcases and invite you to join the wait list below to ensure you don't miss out.
Delivery is mid January and once we receive your email will contact you as soon as this new story arrives.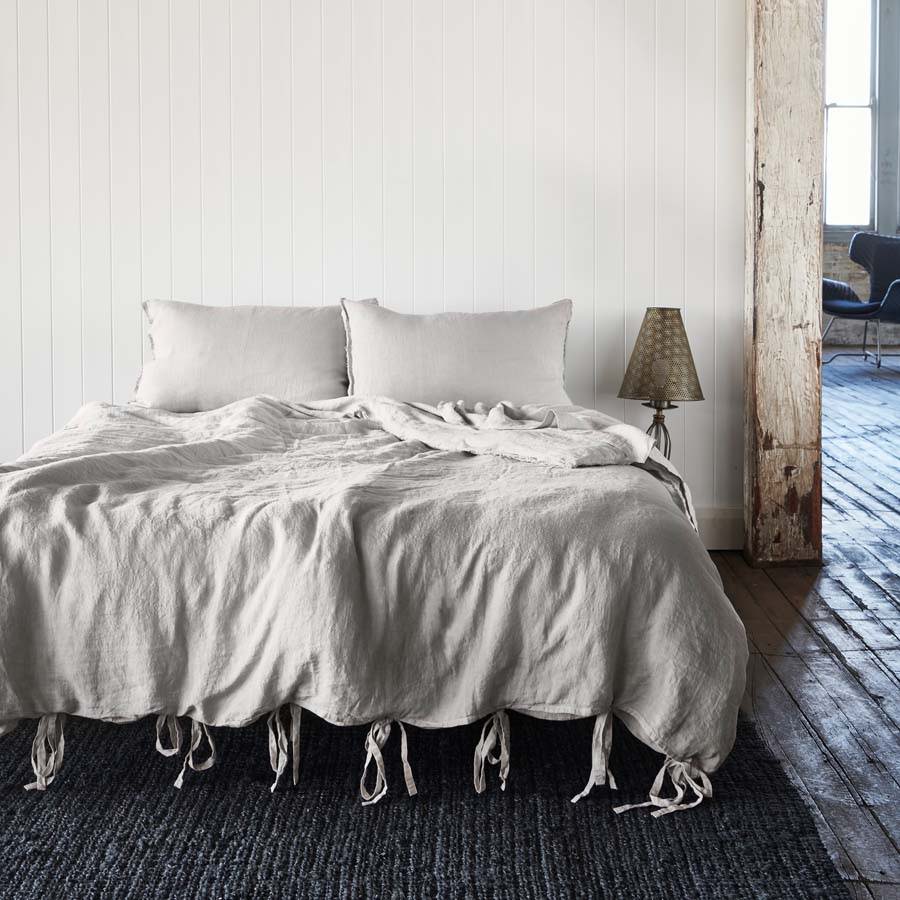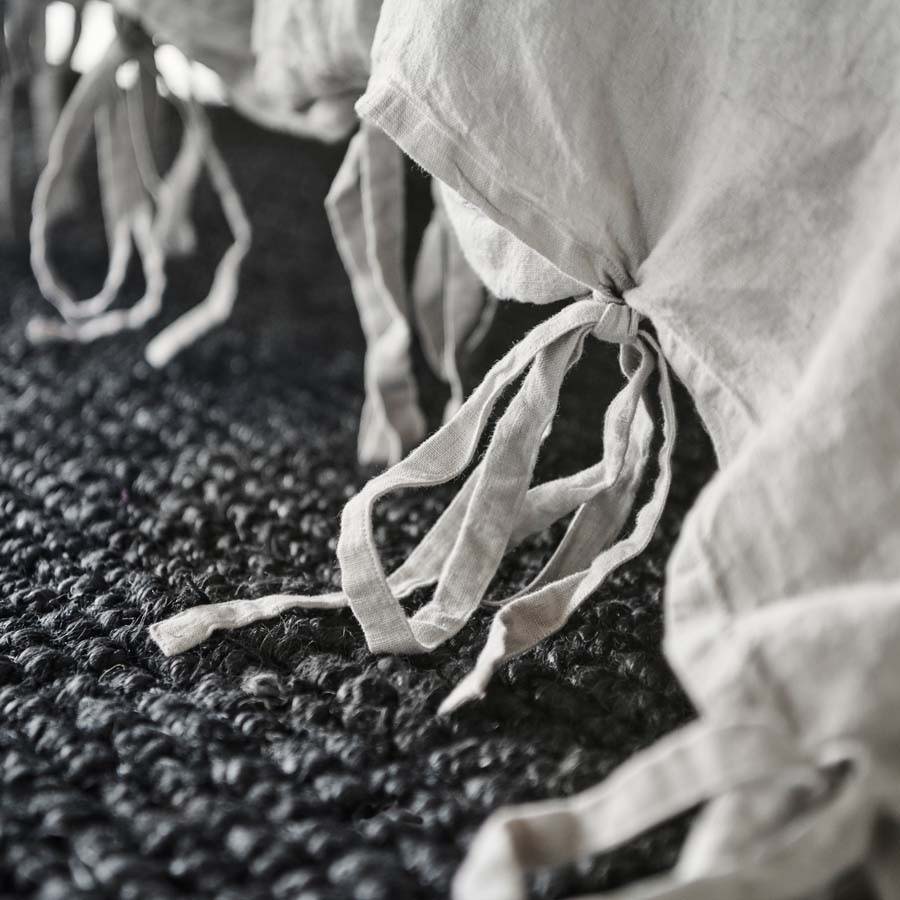 ---
---
Available in our King & Queen Linen Quilt Cover, Linen Sheets and Linen Pillow Cases with delivery mid January.
---
---
What is the best quality linen?
Not all linen bedding is created equally. We use only the best quality linen crafted from French flax linen that is individually stitched and piece washed. It will get even softer with use, and being a natural fibre will keep you cool in hot summer months, and warm in winter. Your bed linen is an important investment. Cheaper versions usually contain linen flax from China, and will not stand the test of time and years of comfort you will experience with ours.
How to wash your linen sheets
Linen bedding is so easy to wash. It's machine washable and able to be line dried. For more information on how to wash your linen, please visit our linen care guide
How to decorate a bedroom with linen
Linen is a wonderful fabric for bedding. It is cool in summer and warm in winter and becomes only softer with use. You can dress the bed in all linen or mix and match with other fabrics like luxe velvet and textural cotton. For inspiration on how to decorate a bedroom with our bed linen, please visit our Styling Sessions here
Discover other beautiful colours in our linen bedding to mix and match with Silver Grey here