---
An ongoing initiative to celebrate all women and girls and contribute to their futures.
---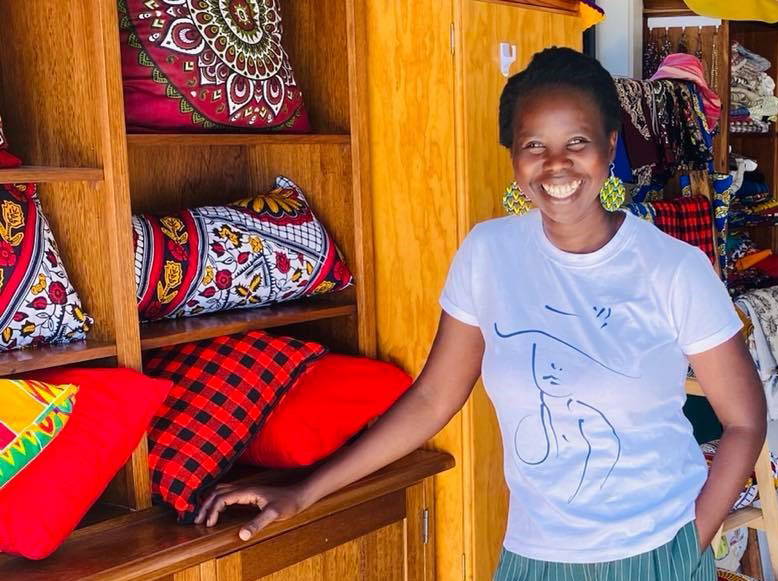 ---
CHARITY GIVE-BACK IN PARTNERSHIP WITH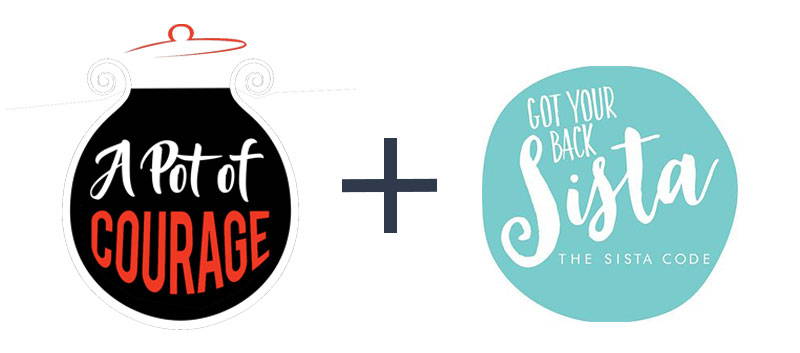 ---
We are thrilled to launch The Purposeful Tee Campaign, an ongoing initiative to celebrate all women and girls, and give back to local causes supporting females in our community.
From every sale of our 'Purposeful' cotton t-shirt, (RRP $39.95) we are donating $10 to charity. The donations will be equally divided between two local foundations doing incredible work in our community - A Pot of Courage and Got Your Back Sista.
A Pot of Courage gives refugee and migrant women employment and financial freedom through their cafe and catering initiative. Got Your Back Sista has a vision to see women and their children happy, thriving and living independently after escaping the trauma of domestic violence.
You can read more about both foundations here
---

L-R: Rachel Seymour, Dr Elizabeth Hartnell-Young, Jodie Cooper with her precious pooch Berba
---
---
We invited a number of interesting, passionate women to don the tee and share their story and purpose - inspiring women making a real difference in this world.
Some you may recognise, others are less well known, but all are trailblazers in their fields and walking this earth with a goal to make it a better place.
We encourage you to view the fascinating and emotive interviews with each here
In coming months we will be interviewing more purposeful women and look forward to sharing these with you too.
---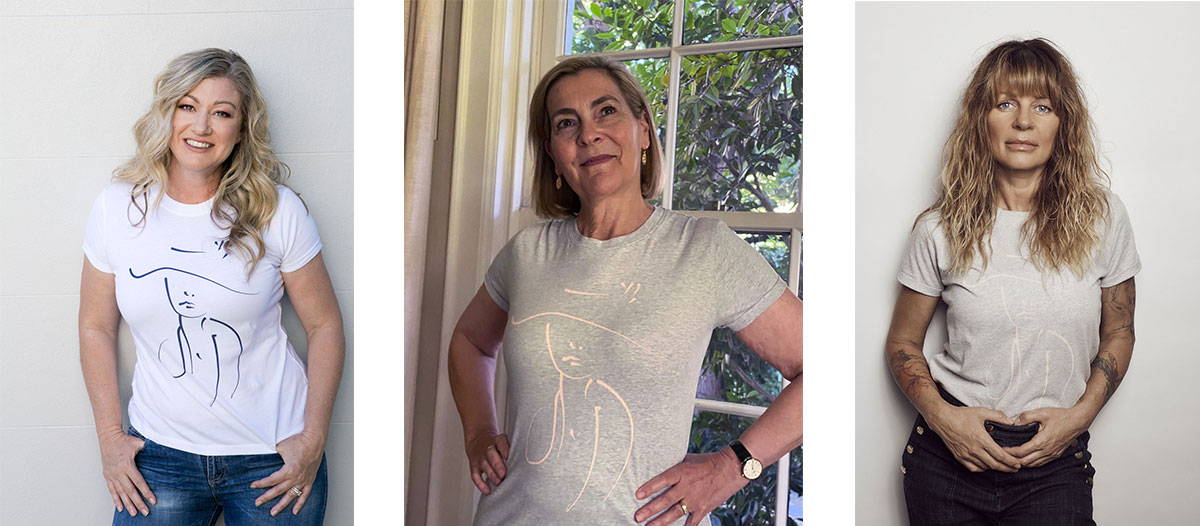 L-R: Melissa Histon, Marg Downey, Nat Vincetich
---
---
---
A MESSAGE FROM OUR FOUNDER & CEO, TRUDIE COX
"In 2019, I travelled to Peru on a trip of self discovery with my long-time friend, artist and interior designer Jodie Cooper.
To date, my time there with Jodie, represents one of the most memorable life experiences I have had (up there with the birth of my 3 daughters). Jodie created a visual diary when we were in Peru, and rather than taking photos to remember our adventure, she would sit, observe and create the most beautiful illustrations instead. They were breathtaking.
One day, we enjoyed a fabulous lunch at a restaurant in Cusco. We had finished our retreat, had both got a tattoo on our wrist to celebrate our amazing time, and enjoyed the most exquisite lunch at an outdoor restaurant that had a serene garden. We were seated, and about to study the menu when Jodie said "Coxy, stay just there, don't move, I want to capture this moment."
I did as I was told (it's always easiest to do that with my beautiful friend), and within a couple of minutes she had produced this amazing sketch.
This organic cotton t-shirt - The Purposeful Tee - reproduces Jodie's sketch from that day. It reminds me of the personal growth, sisterhood and sense of purpose I experienced in Peru."
---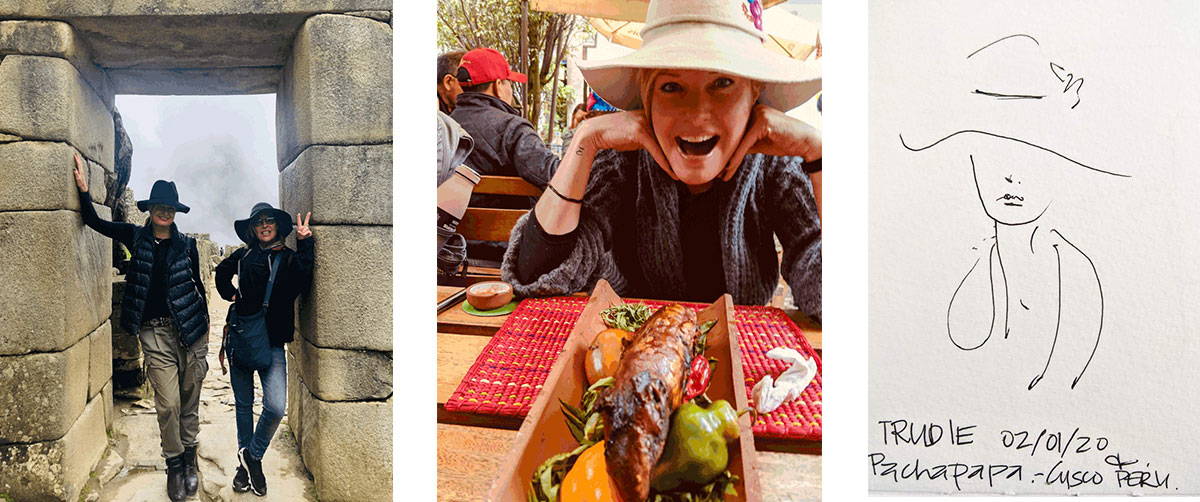 L-R: Trudie and Jodie in Peru, Trudie at lunch and the sketch portrait by Jodie
---
---
---
---