OUR FOUNDER
We are a proud Australian label, founded by Trudie Cox, from her dining table eight years ago. Trudie was originally introduced to the wonderful world of textiles by her beloved Grandmother, Nita.
She remembers as a little girl, watching her Nana create her own patterns, sew beautiful garments, read books together on the history of textiles and visit fabric stores with her in search of her Nana's next beautiful creation. 
Fast forward 30 years or so, following a career in Corporate Media, owning and operating businesses in the hospitality sector, studying interior architecture part time as a side interest to becoming a Mother to 3 beautiful girls, Trudie identified the lack of timeless, affordable home soft furnishings in the marketplace. They were either out of her price range, or mass produced without the heart and soul she saw her Nana pour into her craft.

She took a leap of faith, and with much naivety but a whole lot of enthusiasm and determination (she is an Aries), Trudie decided to combine her love of travel, adventure, storytelling, and beautiful objects, and create Eadie lifestyle. It has been a life changing decision for her, that has become a wonderful obsession. In 8 years, Eadie has become a go to brand for lovers of timeless design who have a keen eye for quality, aesthetic and classic style.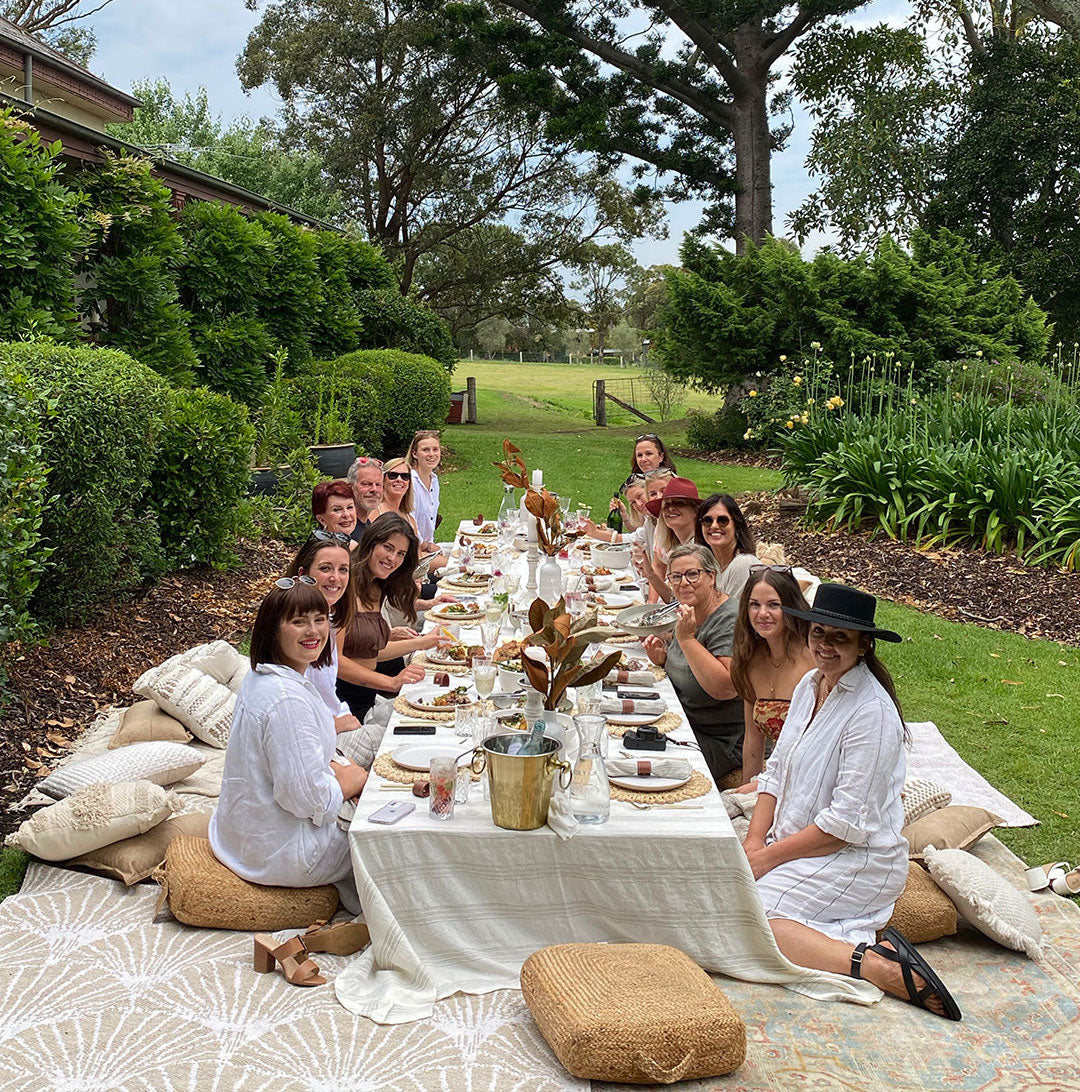 Our Team
Our workplace is joyous and full of kindness and empathy thanks to the wonderful team we have here at Eadie. We collectively share our passion for the brand and each team member goes above and beyond to deliver an exceptional experience for you, our very special customers.
Our Showrooms
We have two beautiful showrooms located in Melbourne (temporarily closed) and Newcastle, showcasing our entire collection of home and apparel. A truly immersive experience, our lovely team look forward to welcoming you in for a glass of bubbles as you explore the wonderful world of Eadie. Open by appointment each Monday to Friday from 9am to 5pm (excluding public holidays).

Make an appointment